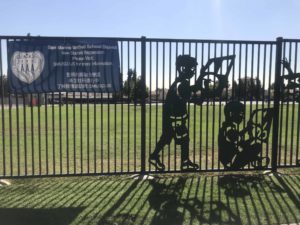 It has been a long held tradition that families flock to San Marino for the renowned school system. Carver Elementary School is located within the distinguished city of San Marino in Los Angeles County. This prestigious elementary school has been named as the "#1 best public elementary school in the Greater Los Angeles Metro Area for the second year in a row!" (Carver Elementary). Ranked a 10 out of 10 in its CSR ranking, test scores coming in the high 90th percentile for all elementary subjects according to the California School Rating System, and an over A+ grade rating according to niche.com, Carver deserves its prestigious ranking in the beautiful town of San Marino.
The community within San Marino is very tight-nit, and focuses on maintaining only the highest degree of education for its students in a public school setting. The town of San Marino and its library attracts many high ranking officials, staff, and dignitaries on both a national and international basis, some of which hold public readings that the students can engage in communication with.
Carver Elementary's statement on this reads:
"Carver School's staff and teachers, many who live in the San Marino community, are dedicated in their calling as educators. A strong culture of caring and generosity is what defines Carver School. With a collaborative environment that fosters lifelong learning for students and staff, Carver School continues to strive towards its mission to inspire students to reach their highest potential and empower them to achieve their goals."
The school focuses on very rigorous academics, extra curricular activities, and visceral character education. Carver Elementary is a community school.