We continue to hear talks of an upcoming recession and how the market is going to crumble sometime in late 2019 or early 2020, but overall, the real estate market continues to show signs of strength.
Here is a Market Update for the first half of 2019:
THE GOOD:
Mortgage Rates are down
Delinquencies are at the lowest level since early 2000
Foreclosures are at the lowest number seen in 18 years
Number of homeowners Refinancing is the highest seen since 2016
We are still in a Sellers Market
THE BAD:
Inventory low on lower-end properties
Inventory high on higher-end properties
Consumer Confidence is down due to the Trade War & Economic Uncertainty
So what does this mean?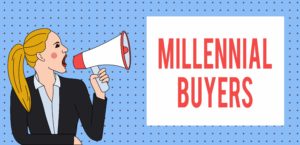 Overall, the market is adjusting itself to accommodate wages and economic growth. We are facing two markets:
For real estate on the low-end, it's still a strong sellers market. Inventory remains low (but is slowing creeping up) while demand is high as millennial's purchase their first homes. Turn-Key, affordable housing is a hot commodity at the moment and continues to sell for top dollar.
For real estate on the high-end however, it's a different story. Inventory remains high and buyers are able to take advantage of this. Sellers in this market are still expecting prices to continue to appreciate and find disappointment when the market is adjusting to fit the needs of buyers.
Whether or not we enter a recession, for now, real estate maintains its strength.
For more information, read the full articles on Forbes & Yahoo Finance.